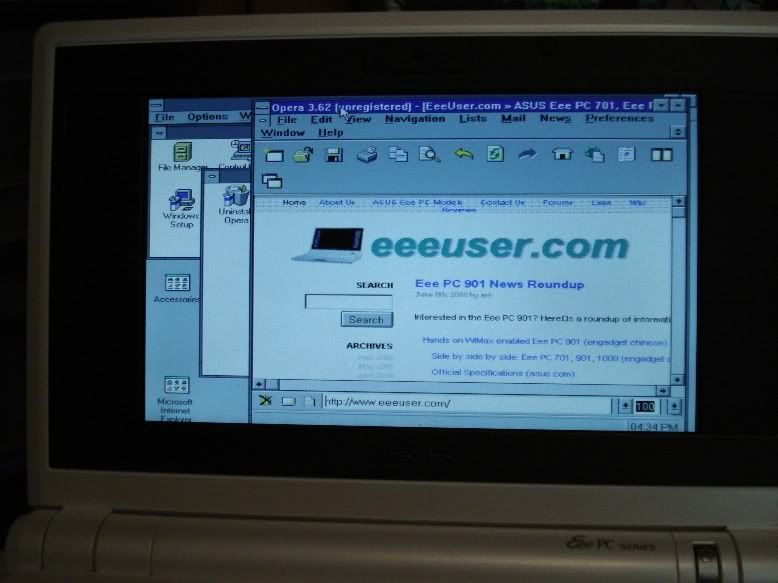 I might as well post this.
I got to fooling around with stuff, and for purposes of nostalgia, I installed DOS + win 3.11 on a usb stick and ran it off my Eee. I even got Ethernet working and was able to browse the web on my DSL connection. *sigh* And I say other people have too much time on their hands....
Edit: Apparently a few people find this intriguing... If you want a little rundown on how to do this, post up a comment, and if there is enough interest, I'll work up a play by play.